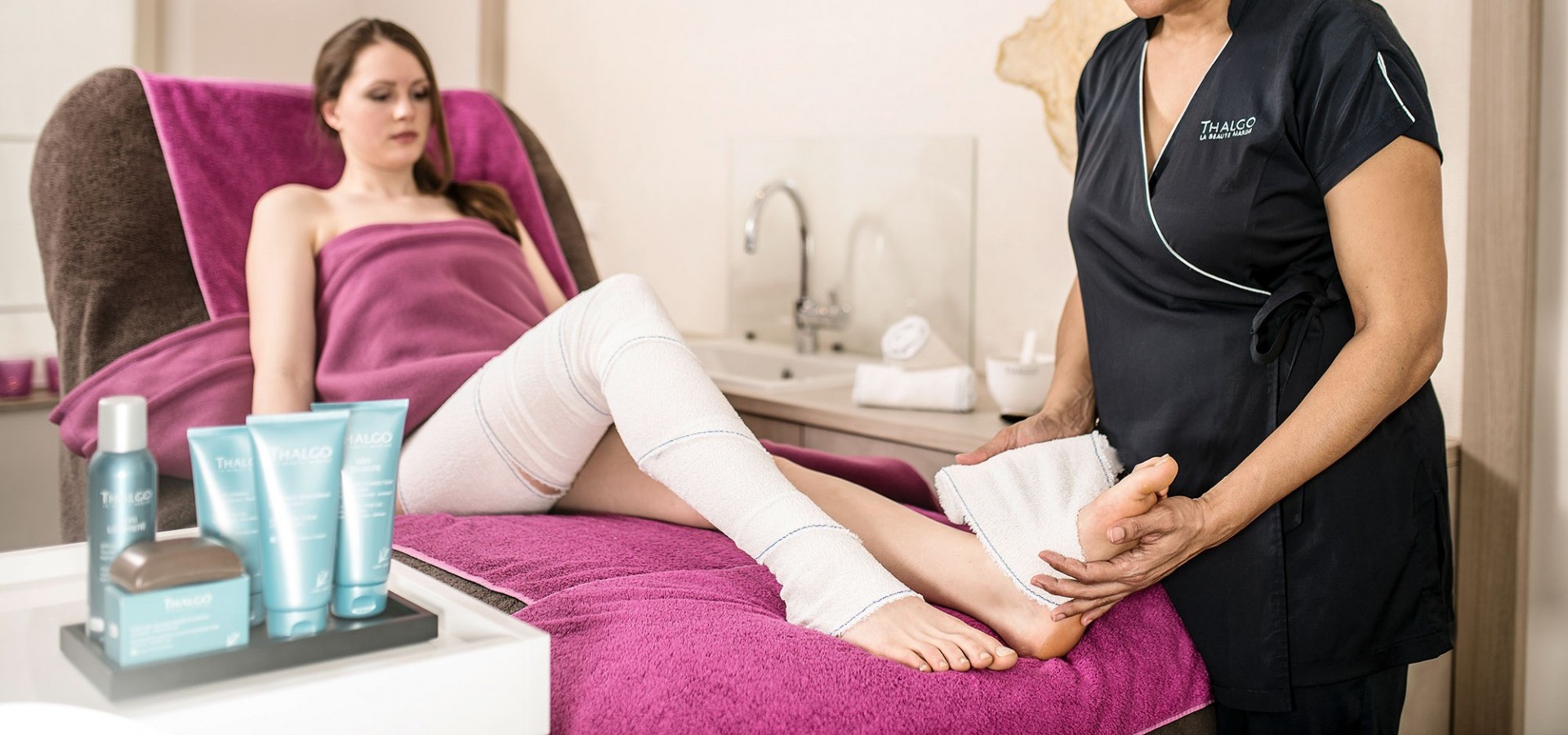 Thalgo body treatments
Sea salt body peeling
A mix of sea salt and a pure algae decoction frees your body from dead skin cells. The skin is mineralized, refreshed and supplied.
45 minutes | 69 EUR
Aquatique peeling
The white gold from Guérande and the Camarque on the French west coast invigorates the skin. This precious sea salt mixture gently removes dead skin cells. Wonderful oils from sweet almond, apricot kernel and sunflower care for and nourish the skin.
45 minutes | 75 EUR
Algae body pack and peeling
Feel the power of the sea on your skin. Freshly mixed algae in their purest form can help to specifically reduce water retention. Your body is regenerated and mineralized. You feel reborn. A peeling procedure finishes up the treatment.
60 minutes | 99 EUR
@ hotelerbprinz ON INSTAGRAM
Share your very own Erbprinz moments: #hotelerbprinz #erbprinz #iloveepe