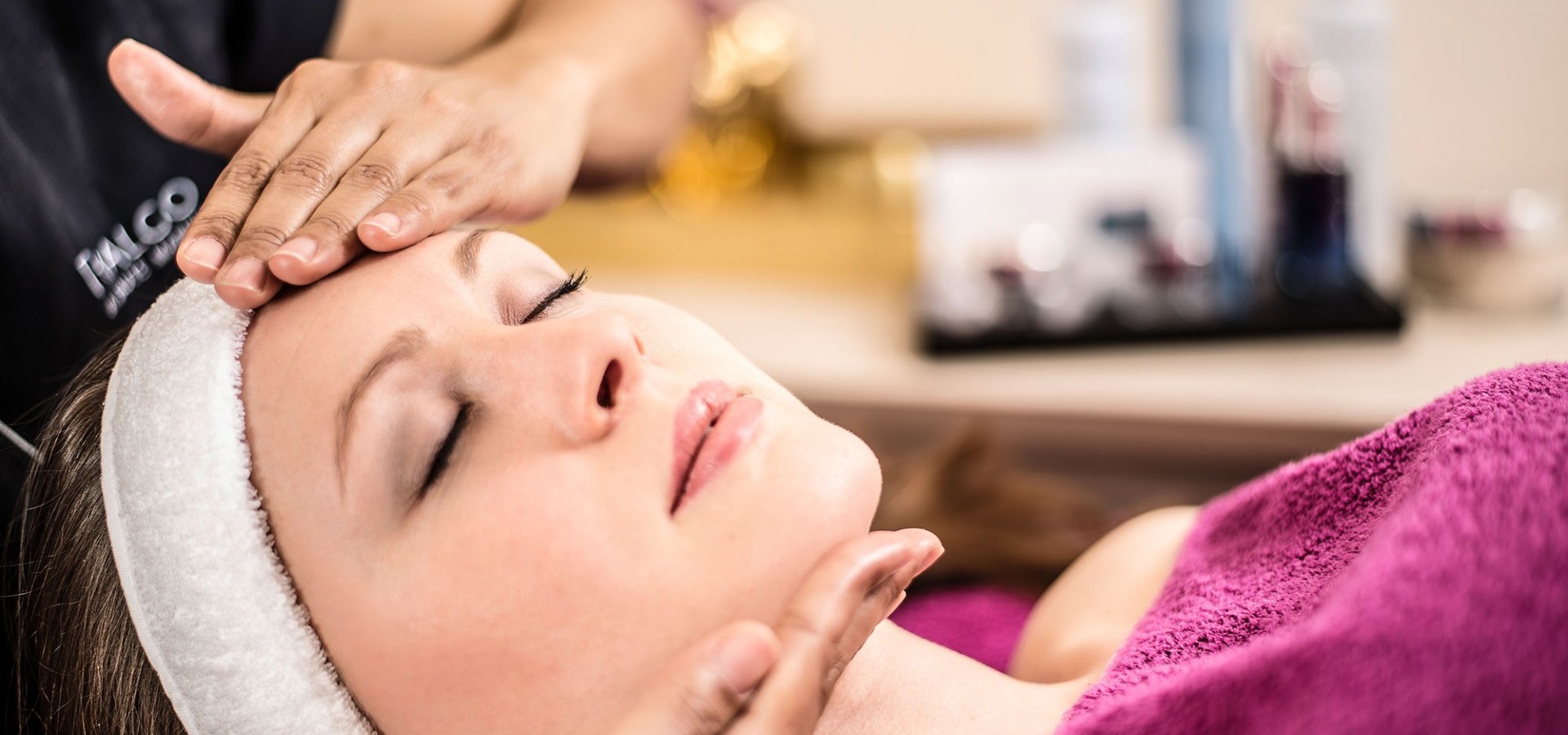 Thalgo face treatments
Enjoy the extraordinary gentle treatments for the face, neck and décolleté. High-quality, products, rich in minerals and trace elements from the depths of the sea, have a clarifying and revitalizing effect on the skin.
Thalgo anti-aging concept care
Your secret against the signs of the times. A combination of silicon, collagen and hyaluronic acid effectively combats sagging skin and makes your skin look "lifted".
In a personal conversation we will find the anti-aging concept care for your individual needs.
80 minutes | 149 EUR
Hyalu-Procollagène care treatment
Want to be forever young? With the wrinkle-correcting Hyalu-Procollagène care treatment you can come very close to your wish.
The secret from the sea: Marine Pro-Collagen - an innovative mixture of active ingredients - together with three different types of hyaluronic acid, ensures a triple wrinkle correction with an immediate effect on all types of wrinkles from the first treatment.
The exclusive ROLLER BOOSTER technology is the heart of the regenerating wrinkle treatment. Experience how three professional massage rollers effectively work the Hyalu-Procollagène complex into the skin, correcting, visibly smoothing and gradually filling up, wrinkle by wrinkle.
A highly concentrated collagen shot supports the effect at the end from the inside, while the wonderful scent of the sea flower accompanies you throughout the treatment.
80 minutes | 149 EUR
Treatment plus cream and 1x eye pads as well as a drinking ampoule | 199 EUR
Prodige des Océans Premium Signature
Experience the sea in its most beautiful form. Inspired by the regenerating, unique powers of the oceans, this extraordinary prestige treatment combines dreamy textures, a unique Japanese massage technique and first-class care products with the innovative active ingredient complex Intelligence Marine Régénérative to create a ceremonial experience for face and body.
Enjoy the exquisite textures of an airy, pearly mask and a highly effective mixture that gently smoothens the complexion and give it a new radiance. The signature massage, inspired by the Japanese Kobido technique, relieves tension and ensures a deep feel good sense. Treat yourself and your skin to pure luxury and complete youthfulness. The skin receives new elasticity, is refined and shines with incomparable luminosity.
80 minutes | 184 EUR
Classic facial
We start with a detailed skin diagnosis, followed by a cleansing and a peeling. After a cleansing and eyebrow correction, an ampoule supplies the skin with valuable and rich active ingredients. A classic facial massage and final care round off the treatment. On request, you can get a little daytime make-up.
Face 60 minutes | 94 EUR
Face | Neck | Dekoletté 90 minutes | 139 EUR
Additional masks and products can be booked
@ hotelerbprinz ON INSTAGRAM
Share your very own Erbprinz moments: #hotelerbprinz #erbprinz #iloveepe